The Geek's Guide to London
This past January, I had the wonderful opportunity to go to the United Kingdom for a study abroad trip. While I was there, I visited several important cultural landmarks which would be of interest to anyone who likes British history, or even just London itself! Here are the six activities and tourist destinations which were my favorite on this trip.
Harry Potter Studio Tour
Located on the very edge of London, the Harry Potter Studio is essentially a museum for the movies. It contains real costumes, props, and sets that were used in the movies, explains lots of special effects, and contains models of the Hogwarts Express/Platform 9 3/4, the inside pieces of Hogwarts Castle, Diagon Alley, the 20- or 30-foot-high model of Hogwarts used for aerial shots, and much more. You can even buy Butterbeer, complete with a souvenir mug!
The British Museum
Unfortunately, I didn't get a lot of time to spend roaming the many halls and rooms of the British Museum, but I saw enough to know that it it is a must-see for any tourist in London. It includes exhibits on everything from ancient to modern history. It has exhibits of animals, statues, books, and technology. The Museum is even the home of the Rosetta Stone, and it's always working on new exhibits.
Tower of London
Yes, London has a real castle smack dab in the middle of it. It has been used in the past as a base for soldiers, a home for royalty, and a prison for famous prisoners on death row (including a couple of Henry VIII's wives). It was built over the course of a few hundred years and was modified each time to accommodate for individual needs and tastes. It currently serves as the historic royal armory, the home of England's Crown Jewels, and the home for distinguished British people known as the Beefeaters (look them up, they're pretty cool).
Westminster Abbey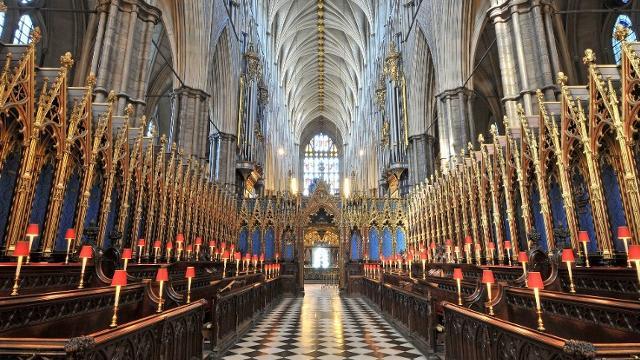 Located right next to the Houses of Parliament, Big Ben, and the Churchill War Rooms Museum, Westminster Abbey is a must-see. Even if you don't visit it to see its beautiful architecture and ornamentation, visit it to learn about its historical significance. It houses the graves of lots of English kings, queens, and other nobility. The Poet's Corner inside it contains a few graves and lots of memorial stones to famous British writers. It even houses Britain's coronation throne, which is set up in the Abbey for coronation ceremonies. It was even used for William and Kate's wedding, and still operates as a functioning church.
The London Eye
While I didn't ride it myself, just looking at this massive Ferris wheel was enough. The London Eye is one of London's many icons. Set right on the Thames River, it offers an excellent view of the city. It has played a part in British popular culture, including being used as a sort of alien antenna in the pilot episode of the first season of the rebooted Doctor Who series. The ride is a bit slow, but it's worth it if you're interested in some great picture opportunities.
The Blood and Tears Tour
Led by British historian Declan McHugh, this tour will take you on a two-hour journey all around London, introducing you to famous sites of prisons and executions, famous serial killer murder sites (complete with a criminal profile of several serial killers such as Thomas Neill Cream and Jack the Ripper). It will tell you stories of the grittier and grislier side of London history, which is just as fascinating as the rest–if a bit disturbing.
Well, there you have it! Six things to do if you're ever in London! If you've ever been to London or want to go, let us know if we missed anything!