'Game of Thrones' Getting the 'Pokémon Go' Treatment?
The creators of Pokémon Go hope to make a real-world Game of Thrones mobile gaming app. Popular is an understatement when describing what the Pokémon Go app has become around the world. It's taken over the hands of over 9.5 million users daily, according to Recode.
Running with a huge crowd in the middle of central park to capture a Jigglypuff or Pikachu became a social norm in a matter of weeks. Now that the fun and explorative app has taken the world by storm, creators are looking to find different styles of the virtual reality game.
'Pokémon Go' Creators Want to Take on Westeros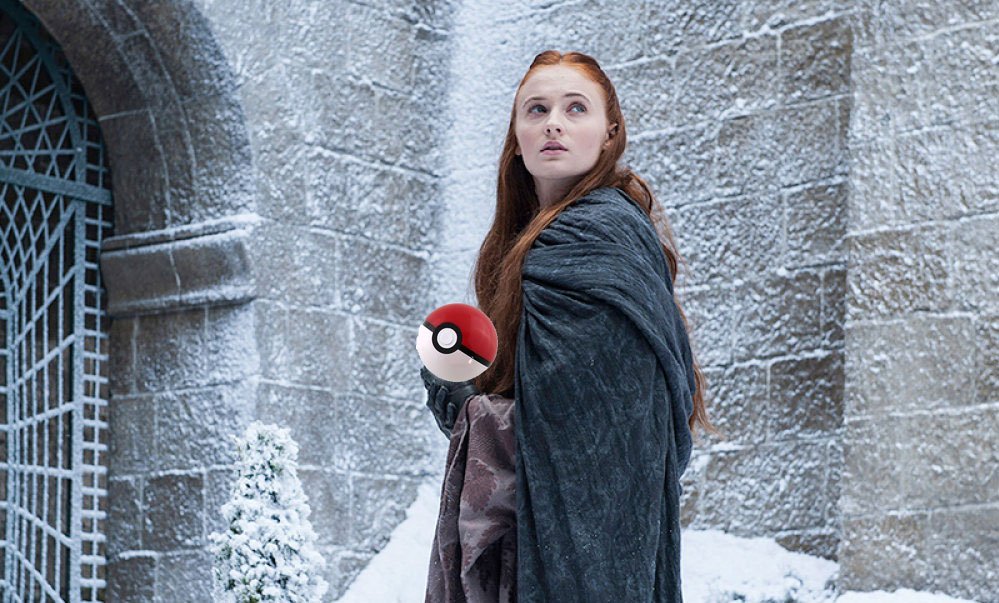 Pokémon Go developers Niantic said that it hopes to create another virtual reality game- but Game of Thrones style. "For us, we're really trying to create the genre of real-world gaming. No one's really done this in a way that we were all excited about" Niantic marketing boss, Archit Bhargava, told Game Spot. "It's all about getting people moving, getting them exploring the world around them."
"There could be a board game you could make in the real world where people are capturing locations like Risk or something." He says before he went on to share what he really hopes to take one…
"My personal fantasy is like a Game of Thrones game where Westeros is mapped out on Earth and you join House Stark or whatever."
Harry Potter Too, Please
It's not just gaming companies looking to create different versions of Pokémon Go. Harry Potter fan, Ashtyn Hannon has even created a petition to make a Hogwarts version of the game, reported GQ Magazine. Hannon suggested, "You could search for the seven Horcruxes and then for swords and basilisk fangs to destroy them!" The petition has already racked 8,000 signatures. This means that for you Harry Potter fans out there, you may be getting a game you've always hoped for.
What are your thoughts on the possible Game of Thrones edition of Pokémon Go?