What's Coming To and Leaving From Netflix October 2018
Proceed with caution, and do not leave without a costume. Be weary of razor blades and LSD-laced candy. Expect a trick, and you'll be lucky if you get a treat. This is Halloween.  For this month's entry, the crew at Geek Insider is focusing on all the spooky flicks and supernatural shows to keep you glued to your seats. After all, you're better off inside away from the ghosts and goblins.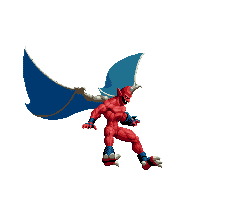 WHO'S THAT CREEPING IN MY WINDOW? (or NEW ARRIVALS)
'The Chilling Adventures of Sabrina' takes flight October 26.
Riverdale fans, rejoice. Sabrina fans, rejoice even more. Fans of the recent Sabrina comic books, WILL RAGE. This new TV show promises a darker and grittier take on the character but not without losing its charm and tact. I am EXTREMELY excited about this release, and it's streaming date only gives more of a reason to look forward to All Hallow's Eve. Watch witches take flight and summon Satan on October 26 with Sabrina.
'The Shining' streams October 1.
The classic Stephen King novel comes to life with Kubrick's big screen adaptation from 1980. The movie's age doesn't show; the gorgeous set pieces, excellent camera work, and unsettlingly astounding acting from Jack Nicholson and Shelley Duvall make this movie a no-brainer hit. It's also a movie that'll attempt to smash your brains in with an axe, too.  Quick hint: if Johnny's knockin' at the door, best to leave it be and demolish a bag of candy corn. You've been warned! Streams October 1. Did someone say moon landing?
'Blade' slices his way to Netflix October 1.
Blade was the first R-rated movie I saw as a kid. Through all the Twilight movies and the plethora of vampire films, excluding the phenomenal What We Do in the Shadows (a must-see!), Blade still stands the test of time. It's scary, action-packed and reminds you why people thought vampires were so badass in the first place. Wesley Snipes is clearly having a good time in the role, and it's even more fun to watch him slash through other vampires.  Additionally, as far as early Marvel adaptations go, this one is great! Though I have to say, come on Marvel. Where's the Blade TV show we've always wanted? Blade day-walks to Netflix October 1.
'Patriot Act with Hasan Minhaj' available October 28.
Follow us. @hasanminhaj is used to it. pic.twitter.com/H8Oke1R7kw

— Patriot Act with Hasan Minhaj (@patriotact) August 9, 2018
Patriot Act with Hasan Minhaj is a weekly variety and comedy show from Daily Show alum Hasan Minhaj. Having crafted his own unique brand of self-aware, politically-biting and whip-smart humor, this show promises to be a heavy-hitter in laughs. Some of his jokes are hilarious purely by being in their truth. In Trump's America, we need as many voices like Minhaj's as possible. Watch this program when it arrives to Netflix October 28.
SPOOKY SIGHTS LEAVING SOON
'CURSE OF CHUCKY' cuts out October 1.
While I've never been a huge fan of the Chucky series I'll admit to one thing: he scares the sh*t out of me, and I'm a grown ass man. Curse of Chucky is a return to form, however.  While not without its funny gags and callbacks to other moments in the film series, it harnesses the energy the first few films had. It's eerie, it's ambient and it's pretty dark. At least when Chucky comes to play, the person watching the mayhem is safe, right? Now why do I get a sense that someone's waiting from above to drop a knife through my skull.  You've got a day. Watch this before Chucky watches you. Leaves October 1.
'V/H/S/ 2' skips town on October 24.
In its second installment, V/H/S/ 2 doesn't let up on the creativity. The first movie was incredibly good, and came out of nowhere. Acting as an anthology film, each movie has several short films from different and sometimes recurring directors. A Ride in the Park is a particular standout vignette, a drawn-out zombie crawl that's absolutely brutal. Chock full of surprises, V/H/S/ 2 definitely impresses and might even keep you from sleeping through the night. Does anyone else feel like the opportunity for a cheesy VHS monster movie is the biggest cash grab ever? Just a stray thought. V/H/S/ 2 goes mysteriously missing October 26.
THAT'S A (MUMMY?) WRAP!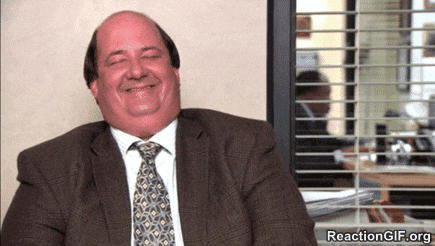 Come on. You gotta give me that one. Everybody gets one.
Thanks, as always, for tuning into Geek Insider for all your Netflix and Geek-related news!  Be sure to check back next month, just in time for dat sweet, sweet sugar-induced (ALCOHOL) hangover. We can't wait to see your cute, post-Hallow's Eve painted faces! In all seriousness, please have the safest and most fun Halloween possible. Below is a full list of Netflix originals, arrivals and departures. Happy Halloween and trick or treat!
Arriving in October
Full list. Netflix originals have links to trailers.
October 1
Angel Eyes

Anger Management

Billy Madison
Black Dynamite
Blade

Blade II

Blazing Saddles

Empire Records

Gotham: Season 4

Kevin Hart: Laugh at My Pain

Kevin Hart: Seriously Funny

Must Love Dogs

My Little Pony Equestria Girls: Rollercoaster of Friendship

Mystic River

New York Minute

Once Upon a Time in America

Pay It Forward

Pee-wee's Big Adventure

Robin Hood: Prince of Thieves

Rumble in the Bronx

She's Out of My League

Sommersby

The Dead Pool

The Devil's Advocate

The Green Mile

The Lake House

The NeverEnding Story

The Shining

V for Vendetta

Zack and Miri Make a Porno

October 2
Monty Python: The Meaning of Live (the documentary)
Monty Python's Life of Brian

October 3
October 4
The Haunting of Molly Hartley

Violet Evergarden: Special: Extra Episode
October 5
October 6
October 8
Disney's Sofia the First: Season 4
October 9
October 10
October 11
October 12
October 15
October 16
October 19
October 21
October 23
October 24
October 25
October 26
October 27
October 28
October 30
October 31
Last Call
Leaving October 1
21

Adventureland

Akira

Bad Boys

Boogie Nights

Cinderella Man

Curse of Chucky

Eyes Wide Shut

Freaks and Geeks: Season 1

Full Metal Jacket

Guess Who

Inside Man

Let Me In

Life Is Beautiful

Menace II Society

Red Dragon

Scream 2

Sin City

Stealth

The Adventures of Tintin

The Clan

The Family Man

The Human Centipede 2: Full Sequence

The Lost Boys

The Rugrats Movie

Trading Places

White Collar: Seasons 1-6

Leaving October 2
The Human Centipede: First Sequence
Leaving October 6
Leaving October 8
90210: Seasons 1-5

Kubo and the Two Strings

Leaving October 10
Leaving October 13
Leaving October 14
About a Boy: Seasons 1-2

The Babadook

Leaving October 17
Leaving October 22
Leaving October 24
Leaving October 25
Leaving October 26
Leaving October 28