What's Coming to and Leaving From Netflix in May 2018
Netflix Lineup May 2018
Howdy Netflix addicts. We've got all the hot flicks, shows and stand-ups coming in May for you. If you thought last month's additions couldn't get any better, then well, you were dead wrong. Here's what we're excited about in May.
Streaming Essentials
Probably the most exciting film coming to Netflix is Pixar's Coco, a definite standout and Academy Award winner. A delightfully colorful tale of a young Latino boy's journey into the afterlife is sure to make you laugh and cry. Perfect for adults and kids alike, it streams officially on May 29.
Additionally, Netflix is treating us to a new special from stand-up legend John Mulaney. Titled John Mulaney: Kid Gorgeous Live at Radio City, longtime fans will rejoice at new material from this brilliantly funny mind. Mulaney is in peak form here. Catch his new special May 1. Other amazing specials by Hari Kondabolu (Warn Your Relatives 5/8), Ali Wong (Hard Knock Wife 5/13), and Tig Notaro (Happy to be Here 5/22) will be available in the coming month as well. In times like these, laughter should be in abundance.
My Guest Needs No Introduction with David Letterman, known for excellent interviews and snappy humor, will be getting a new episode on May 31 with controversial guest Howard Stern  The lovable Joel McHale will be getting more screen time come May 6 in his show The Joel McHale Show with Joel McHale. Titans of comedy Steve Martin and Martin Short will be featured in Steve Martin and Martin Short: An Evening You Will Forget for the Rest of Your Life (airs 5/25). It aims to please with a variety of comedy sketches, new material from both comics, and a live performance from bluegrass band Steep Canyon Rangers.
Netflix original series The Unbreakable Kimmy Schmidt and Dear White People will be also be returning with new seasons. Kimmy Schmidt is back on May 30 while Dear White People's new season will start May 4. Absolutely keep your eyes peeled for Michelle Wolf's The Break, available on May 27. Being a former Daily Show writer doesn't hurt her credibility either. Stop by The Break for a break from the typical late night comedy fare.
Binge 'em Before They're Gone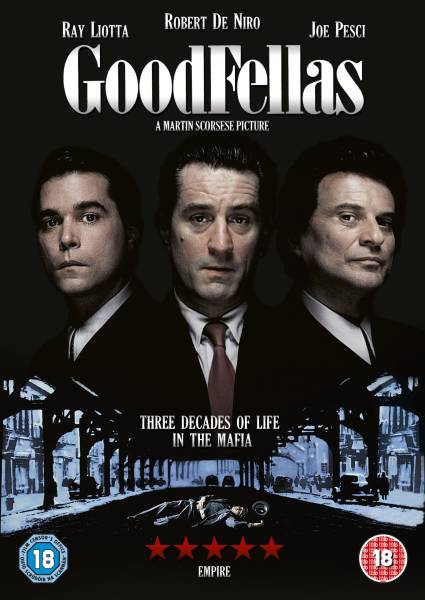 Featuring magnetic performances from its three leads and one of the most gripping mobster tales of the 20th century, be quick to view GoodFellas before it leaves Netflix on May 1.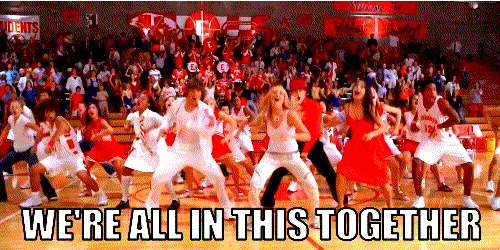 High School Musical fans will have plenty to cry about this May. If you're an avid fan (which, let's be honest, who isn't) you've got about a week left to cram this cheesy piece of catchy goodness down your eye gullets. The first two installments leave May 2 and the third piece leaves May 1.
Talladega Nights: The Ballad of Ricky Bobby (2006) brings us all back to the golden years of Will Ferrell. The humor here is irreverent, off-the-wall, and eternally quotable. Be sure to crack some dang brewskies and let those birds flip. There's a lot of fun to have with this oddly heartwarming film. It leaves Netflix on May 12.
Until Next Time…
We've provided a full list below of all the upcoming Netflix arrivals and departures. Be sure to check Geek Insider for all your Netflix updates. Thanks for reading and we'll see you in a couple weeks. Make sure to go out and smell the flowers in between episodes. It is spring, after all.
ARRIVALS for May
May 1
27: Gone Too Soon

A Life of Its Own: The Truth About Medical Marijuana

Amelie

Barbie Dreamhouse Adventures: Season 1

Beautiful Girls

Darc

God's Own Country

Hachi: A Dog's Tale

Harold & Kumar Escape from Guantanamo Bay

Hellboy II: The Golden Army

High School Musical 3: Senior Year

John Mulaney: Kid Gorgeous Live at Radio City
Mr. Woodcock

My Perfect Romance

Pocoyo & Cars

Pocoyo & The Space Circus

Queens of Comedy: Season 1

Reasonable Doubt

Red Dragon

Scream 2

Shrek

Simon: Season 1

Sliding Doors

Sometimes
The Bourne Ultimatum

The Carter Effect

The Clapper

The Reaping

The Strange Name Movie

Yu-Gi-Oh! Arc-V: Season 2

May 2
Jailbreak
A Little Help with Carol Burnett
Anon
Busted!: Season 1
Dear White People: Volume 2
End Game
Forgive Us Our Debts
Kong: King of the Apes: Season 2
Lo más sencillo es complicarlo todo
Manhunt
My Next Guest Needs No Introduction With David Letterman: Tina Fey
No Estoy Loca
The Rain: Season 1
May 5
May 6
The Joel McHale Show with Joel McHale (streaming every Sunday; season 1 finale on May 13)
May 8
Desolation
Hari Kondabolu: Warn Your Relatives
May 9
May 11
Bill Nye Saves the World: Season 3
Evil Genius: The True Story of America's Most Diabolical Bank Heist
Spirit Riding Free: Season 5
The Kissing Booth
The Who Was? Show: Season 1
May 13
Ali Wong: Hard Knock Wife
May 14
May 15
Girlfriends' Guide to Divorce: Season 4
Grand Designs: Seasons 13–14
Only God Forgives
The Game 365: Seasons 15–16
May 16
89
Mamma Mia!
The 40-Year-Old Virgin
The Kingdom
Wanted
May 18
Cargo
Catching Feelings
Inspector Gadget: Season 4
May 19
Bridge to Terabithia
Scandal: Season 7
Small Town Crime
May 20
May 21
May 22
Mob Psycho 100: Season 1
Shooter: Season 2
Terrace House: Opening New Doors: Part 2
Tig Notaro: Happy To Be Here
May 23
May 24
Fauda: Season 2
Survivors Guide to Prison
May 25
Ibiza
Steve Martin and Martin Short: An Evening You Will Forget for the Rest of Your Life
The Toys That Made Us: Season 2
Trollhunters: Part 3
May 26
May 27
The Break with Michelle Wolf
May 29
May 30
Unbreakable Kimmy Schmidt: Season 4
May 31
Bombshell: The Hedy Lamarr Story
My Next Guest Needs No Introduction With David Letterman: Howard Stern
Date TBD
Arrow: Season 6

Dynasty: Season 1

Riverdale: Season 2

Supernatural: Season 13

The Flash: Season 4
DEPARTING in May
Leaving May 1
Bridget Jones's Diary

Casper

Chappie

Charlotte's Web

Field of Dreams

GoodFellas

Ocean's Eleven

Sahara

Silent Hill

The Exorcism of Emily Rose

The Hurt Locker

To Rome With Love

To Wong Foo, Thanks for Everything! Julie Newmar

Leaving May 2
12 Dates of Christmas

Beauty & the Briefcase

Cadet Kelly

Camp Rock

Camp Rock 2: The Final Jam

Cow Belles

Cyberbully

Disney's The Cheetah Girls

Disney's The Cheetah Girls 2

Disney's The Cheetah Girls: One World

Frenemies

Geek Charming

Good Luck Charlie: It's Christmas

Hello Sister, Goodbye Life

High School Musical

High School Musical 2

Jump In!

Lemonade Mouth

Little Einsteins: Seasons 1–2

My Fake Fiancé

Phineas and Ferb the Movie: Across the 2nd Dimension

Phineas and Ferb: Seasons 1–4

Princess Protection Program

Princess: A Modern Fairytale

Read It and Weep

Revenge of the Bridesmaids

Sharpay's Fabulous Adventure

Special Agent Oso: Seasons 1–2

StarStruck

Teen Spirit

The Secret Life of the American Teenager: Seasons 1–5

Wendy Wu: Homecoming Warrior

Wizards of Waverly Place: The Movie

Leaving May 7
Leaving May 12
Talladega Nights: The Ballad of Ricky Bobby

Leaving May 30