What's Coming and Going From Netflix March 2019
With spring just around the corner, TV addicts still have plenty of indoor time left to catch up on scheduled programming. March offers a variety of exciting content, and when you're not taking in sports media (but really, who likes sports?), flip on over to your trusty Netflix app. If March tells us, "Beware the Ides of March," does that mean we're at war with…our TV consumption? No? I may be reaching a bit on that one. Worth it. Stop judging us March! Here's what we're anticipating for the upcoming month.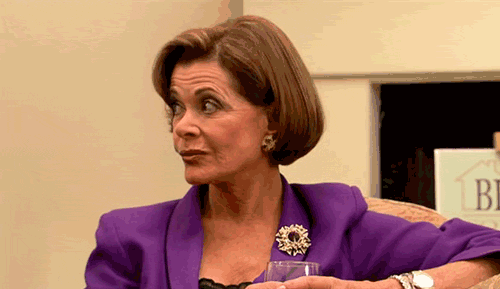 NEW ARRIVALS
'Queer Eye' returns with a much-anticipated third season March 15
https://www.instagram.com/p/Bt0-SjcjAGM/?utm_source=ig_embed
Queer Eye is easily one of my favorite shows of 2018. The first season was perfect, and the second season was amazing as well. I've been eagerly awaiting season three, getting only short spurts of my Fab Five addiction assuaged through their Instagrams and social media presence. Fear not, as Karamo, Jonathan, Bobby, Antoni, and Tan will be returning for another feel-good romp extravaganza on March 15. Pairs perfectly with a red wine and a bowl of popcorn.
'Love, Death and Robots' screeches to life March 15
…yeah. Watch the trailer. This looks absolutely bonkers. It's like getting the most pleasant version of the Ludovico technique before our dry eyes. I'm getting 'Animatrix' vibes, with a pinch of Cronenberg, topped off with a heaping dose of sci-fi a la Dune. Each episode comprises several short stories and vignettes that fall under horror, adventure, and fantasy. Should be a little something here for everybody. Enjoy this series when it airs on March 15!
'Doubt' arrives March 7
Doubt hit its ten-year mark and it's still a striking cinematic experience. All the main actors in the movie were nominated for Oscars, and the story is one for the ages: a nun (Meryl Streep) at a Catholic school is convinced the head priest (Philip Seymour Hoffman) is sexually abusing a young student. Viola Davis turns in a stellar acting performance as the young student's mother. Amy Adams provides the necessary foil as the trustworthy and cautious Sister James. Doubt is a tour de force experience that must not be missed. Watch it March 7.
'Wet Hot American Summer' splashes to Netflix March 1
Wet Hot is a modern comedy classic. The jokes are layered, frequent and rewarding to subsequent viewings. The flick helped to launch the careers of many comedy and film titans alike, such as Bradley Cooper, Amy Poehler, Paul Rudd and Michael Ian Black and a dozen more familiar faces. Loaded with plenty of cameos and surprises, Wet Hot American Summer is a raunchy, confident and stoic sigil to the comedy gods.
LAST CHANCE:  WATCH 'EM FAST!
'Bruce Almighty' leaves Netflix on March 1
Morgan Freeman plays God, and then somehow, Jim Carrey gains God's powers. Bruce is a delightful movie, a romantic comedy with some magical realism. Jim Carrey plays Bruce, a down on his luck TV anchor who prays to God to make him better at his job. His wishes are granted, but Bruce finds that even the powers of God can't save him from himself. Along with a wonderful Jennifer Aniston, Carrey's Bruce uncovers the powers of love and self-discovery. Watch this funny take on spiritualism by March 1 because no prayers will bring it back.
'Beauty and the Beast' roars away from Netflix March 18
Disney's been on a rebooting kick recently, updating all the animated classics into live action romps. Beauty and the Beast stars a remarkable Emma Watson and Dan Stevens as Belle and the Beast, respectively. The remake is fresh and revivifies the classic tunes of old. The visuals are fascinating and breathtaking. It's Disney, so you know what to expect by now. Don't miss this one, catch it before March 8.
BEWARE THE IDES OF NETFLIX!
Okay, okay. I'm all done with my cheesy jokes. Thanks for tuning in for your monthly Netflix updates. We'll be back next month before you know it! Time isn't moving more quickly! We're not freaking out! Spring, get here faster!  Ah!
Be well, and enjoy your month.  Keep on keeping on.
Below is a full list of all the new arrivals and departing content for March 2019.
+ denotes Netflix Original
** denotes Netflix Film
ARRIVALS
March 1
A Clockwork Orange
Apollo 13

Budapest (FR)— **

Cricket Fever: Mumbai Indians— +

Crouching Tiger, Hidden Dragon

Saving Mr. Banks

Emma

Junebug

Larva Island: Season 2— +

Losers— +

Music and Lyrics

Nick and Norah's Infinite Playlist

Northern Rescue— +

River's Edge (JP)— **

Stuart Little

Sweeney Todd: The Demon Barber of Fleet Street

The Boy Who Harnessed the Wind— **

The Hurt Locker

The Notebook

Tyson
Wet Hot American Summer
Winter's Bone

Your Son (ES)— **

March 2
Romance is a Bonus Book (Korea) (Streaming Every Saturday)— +
March 3
Patriot Act with Hasan Minhaj: Volume 2 (Streaming Every Sunday)— +
March 5
March 6
Secret City: Under the Eagle: Season 2— +
March 7
March 8
After Life— +

Bangkok Love Stories: Hey You!— +

Bangkok Love Stories: Innocence— +

Blue Jasmine

Formula 1: Drive to Survive— +

Hunter X Hunter (2011): Seasons 1-3

Immortals— +

Juanita— **

Lady J (FR)— **

Shadow— +

Spy Kids 2: The Island of Lost Dreams

The Jane Austen Book Club

Walk. Ride. Rodeo.— **

March 12
Jimmy Carr: The Best of Ultimate Gold Greatest Hits— +
Terrace House: Opening New Doors: Part 6— +
March 13
March 15
A Separation

Arrested Development: Season 5 B— +

Burn Out (FR)— **

Dry Martina (AR)— **

Girl (BE)— **

If I Hadn't Met You— +

Kung Fu Hustle

Las muñecas de la mafia: Season 2— +

Love, Death & Robots— +

Paskal (MY)— **

Queer Eye: Season 3— +

Robozuna: Season 2— +

The Lives of Others

Turn Up Charlie— +

YooHoo to the Rescue— +

March 16
March 19
March 21
Carlo & Malik— +

Charlie's Colorforms City— +

Delhi Crime— +

Historia de un crimen: Colosio— +
Most Beautiful Thing— +

ReMastered: The Miami Showband Massacre— +

Selling Sunset— +

The Dirt— **

March 26
Nate Bargatze: The Tennessee Kid— +
March 28
Ainori Love Wagon: Asian Journey: Season 2— +
March 29
15 August (IN)— **

Bayoneta (MX)— **

Osmosis— +

Santa Clarita Diet: Season 3— +

The Highwaymen— **

The Legend of Cocaine Island— +

Traitors— +

Tucker and Dale vs. Evil

March 30
How to Get Away with Murder: Season 5
March 31
El sabor de las margaritas— +

The Burial of Kojo

Trailer Park Boys: The Animated Series— +
March (date unspecified)
LEAVING
March 1
United 93

Bruce Almighty

Fair Game – Director's Cut

Ghostbusters

Ghostbusters 2

Hostage

Pearl Harbor

The Breakfast Club

The Cider House Rules

The Gift

The Little Rascals

Leaving March 2
Law & Order: Special Victims Unit: The Eighteenth Year
Leaving March 3
Drop Dead Diva: Seasons 1-6
Leaving March 4
Pirates of the Caribbean: At World's End
Leaving March 5
Newsies: The Broadway Musical
Leaving March 8
Leaving March 16
Baby Mama

Charlie St. Cloud

Role Models

Leaving March 18
Leaving March 31
Party of Five: Seasons 1-6

The Real Ghostbusters: Seasons 1-5