Stranger Things: If You're Not Watching, You Should Be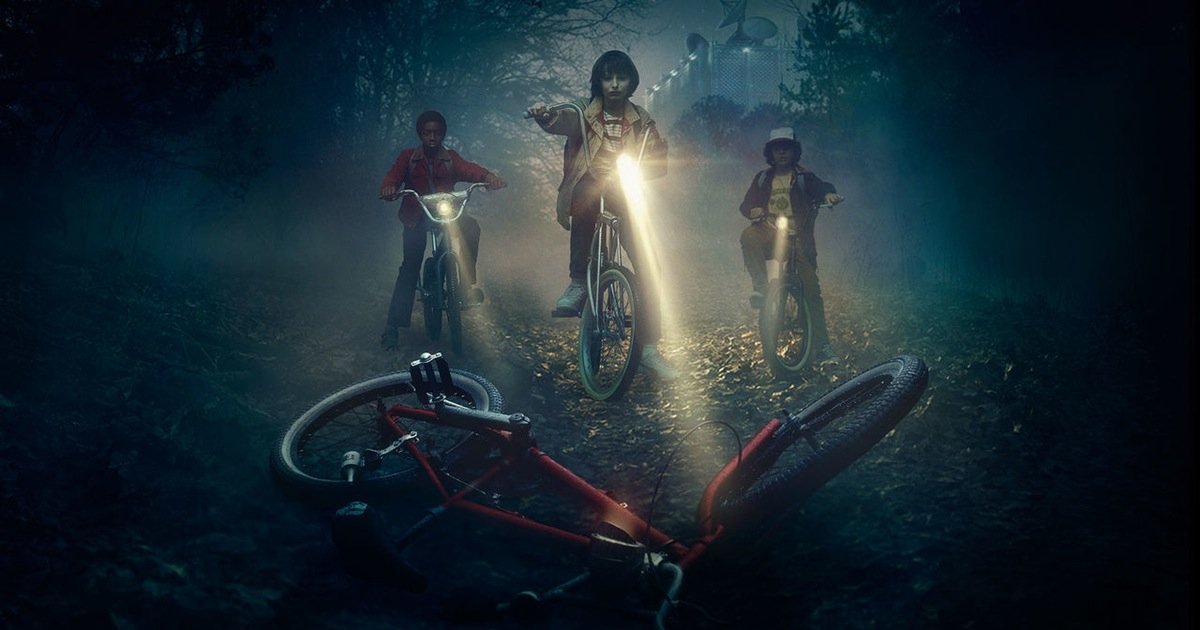 Set in suburban Indiana in 1983, Stranger Things is an eighties nostalgia thrill ride of teenage drama, science-fiction, and adventure. The series follows the family and friends of young Will Byers, who disappears one night after a game of Dungeons and Dragons at his friend's house. While the police begin to search for Will, his mother Joyce (Winona Ryder) finds that she can communicate with Will through Christmas lights. She discovers that Will is stuck, somewhere in the "Upside Down" and what took him there is something altogether inconceivable. Meanwhile, his group of misfit friends and a young girl with psychic powers begin to unravel the mystery surrounding the small town. Between the story, the characters, and the music, Stranger Things takes us on an adventure back in time to a place all to familiar.
The Cast
Winona Ryder leads a relatively unknown cast in what can be summed up to great, damn acting. David Harbour, plays small-town Sheriff Hopper, and delivers an impressive performance at going from dead-beat cop to heroic investigator. The remaining cast have shorter resumes than that of their adult co-stars, but deliver exceedingly inspiring performances nonetheless. Comedy, action, thrills, and emotion are displayed from an all-star cast, whether they are on the A-list or not. I expect that we haven't seen the last of these new-comers.
The X-Files Meets E.T. Meets The Goonies (And Much, Much More)
This series makes no apologies for its obvious inspiration from the great films and television series from the 1980's. The heroes of this adventure are a group of four children (one with telekinetic powers) that are bullied misfits. They embark on a grand adventure to save their best friend Will. The antagonists of this story include a monster (from the Upside Down) and government agents attempting to cover them up. Beyond all of these direct comparisons, a multitude of 80's tropes make themselves known throughout each episode. Nerds, bullies, high-waisted denim, big hair, and flannel promote a late era of the twentieth century that is making a rather impressive comeback in pop culture.
The Soundtrack
Kyle Dixon and Michael Stein (of the band S U R V I V E) are credited with the nostalgic, 80's synth soundtrack that takes us deeper down the rabbit hole in Stranger Things. The title sequence offers a moody, lo-fi synthesizer tune that demonstrates a darkness and mystery that the audience will experience throughout each episode. On top of that, 80's classics like "Africa" by Toto, really nail the 80's nostalgic experience that the show provides. The original score gives the audience the feeling that they have been transported to a not-forgotten era of hair bands and arena rock (with some punk in between.)
Stranger Things has been confirmed for a second season by Netflix and they have also confirmed it will be a sequel. Executive Shawn Levy explained that season one ended with  "questions that merit future stories and future investigation." Netflix junkies everywhere can't stop talking about Stranger Things and will likely need to wait patiently for season two. However, for those who have not decided to take the plunge into the "Upside Down," what are you waiting for?