Rihanna x Dior to Bring a Line of 'Star Trek' Inspired Sunnies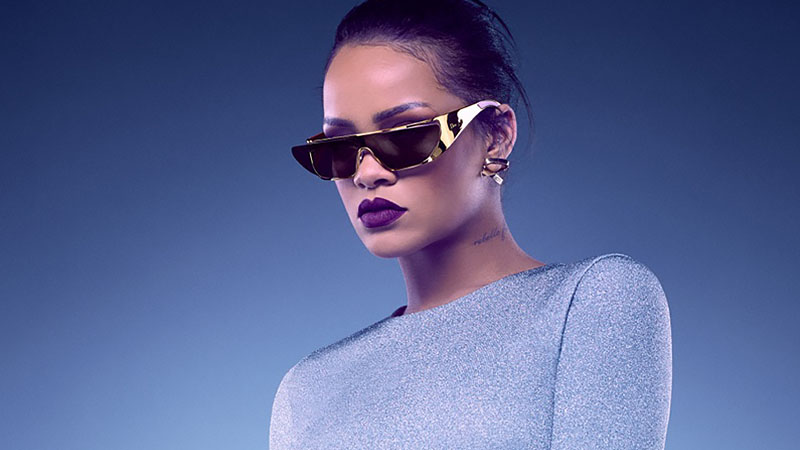 Rihanna, Dior sunglasses, and Star Trek. Three best things morphed into one. Can it get any better? Rihanna, 28, recently collaborated with Dior to create a line of sunglasses inspired by the space opera franchise Star Trek.  The sunglasses will be sold exclusively at Dior stores starting the month of June. There's a high chance that they will sell out quickly.
The collection will be made up of one simple style with six different hues to choose from. The style has an otherworldly look with a mirrored lens and sleek futuristic lines. The colors that will be offered are blue, red, green, silver, pink, and a deluxe gold. Each pair except the deluxe gold will retail for $840. Deluxe gold will retail for $1,950.
Rihanna Gets Inspired by Star Trek's Geordi La Forge
Rihanna said in a statement to Dior that LeVar Burton's character Geordi La Forge from Star Trek: The Next Generation was the inspiration for her new shades line. Rihanna told WWD, "I've always been obsessed with his eyewear, and when I got to Dior and saw all the materials I could play with, it all just came together. The process was pretty seamless. I spent a day at Dior with their eyewear design team. I started by looking through all the archives to see what they've done in the past, then got acquainted with all the new materials. I literally sat there and drew and drew until I was happy with the design, and the team illustrated it for me right then and there. We picked materials and colors that same day, and after that it was a matter of weeks before I saw the first prototype."
Rihanna has been on a roll lately with collaborations with several brands including Fenty Puma by Rihanna and Manolo Blahnick's Denim Desserts. According to Red Shirts Always Die, Rihanna is indeed a true fan of Star Trek as she was part of the video titled "What Star Trek Means To Me" shown at the Star Trek and Beyond Fan Event. Looks like its time to add the millionth reason why Rihanna is so great (because she's a geek too).