Questing Has Never Been Easier – Thanks to April's Loot Crate
Whether you're in the Forgotten Realms, a wizard boarding school, a labyrinth, or on the high seas, it's always important to be prepared for your…
Quest!
This month's LC issue was chock full of tips on getting yourself out of a quest (although who is LC kidding? Everyone loves quests!) and fun news about the various upgrades Loot Crate has been introducing, like their Anime Crates and Pet Crates! This crate also contained my favourite pin of all time. What I would have done to have received the exclusive gold version…
Drink Like a Viking
Summer is coming and so are summer ales. It's time to drink those IPAs and weissbier in Loot Crate's exclusive Vikings drinking horn. This fun little drinking horn from Chronicle Collectibles is based on the drinking horns featured from the History Channel's show, Vikings. It's a 2:1 replica with a handy strap to keep you from having to struggle to figure out where to put it when it's full of tasty hops.
The LC magazine even contains two recipes for some tasty drinks to make for the summer like the Tiamat Punch and the House Cup.
Magical Socks to Warm Your Toes (And Heart!)
From HYP Hosiery comes these cute Harry Potter socks, featuring the Horcruxes from the last book. So not only do you get to look awesome but it will also serve as a helpful cheat sheet should anyone demand you list them off from memory and you find your brain foggy from all the beers you drank out of your horn.
Get Lost in Style
This month's wearable was an exclusive Labyrinth shirt from Ripple Junction. Featuring the amazing Goblin King and Sarah in her ball gown, it's sure to be a hit for any occasion, whether that be wishing away your siblings or slogging through the Bog of Eternal Stench.
[youtube https://www.youtube.com/watch?v=lG__upqGgRY]
Roll Some Crits While You Drink
Need to stay cool while you're trying to fight off some bandits with your fellow adventurers? Have no fear, the Loot Crate exclusive d20 ice mold is here. Created by the Loot Crate Labs, this ice mold is sure to add +1 style to any of your drinks.
Spice Up Your Home With Adventure
Also included in this month's loot was an Uncharted 4: A Thief's End poster from Sony PlayStation.
Not only that but, as part of the Quest theme, Loot crate has added a Choose Your Own Adventure to their website for all to play. You're the star of this adventure so try your best to stay alive and make it through in one piece!
It's Dangerous to Go Alone, Take This…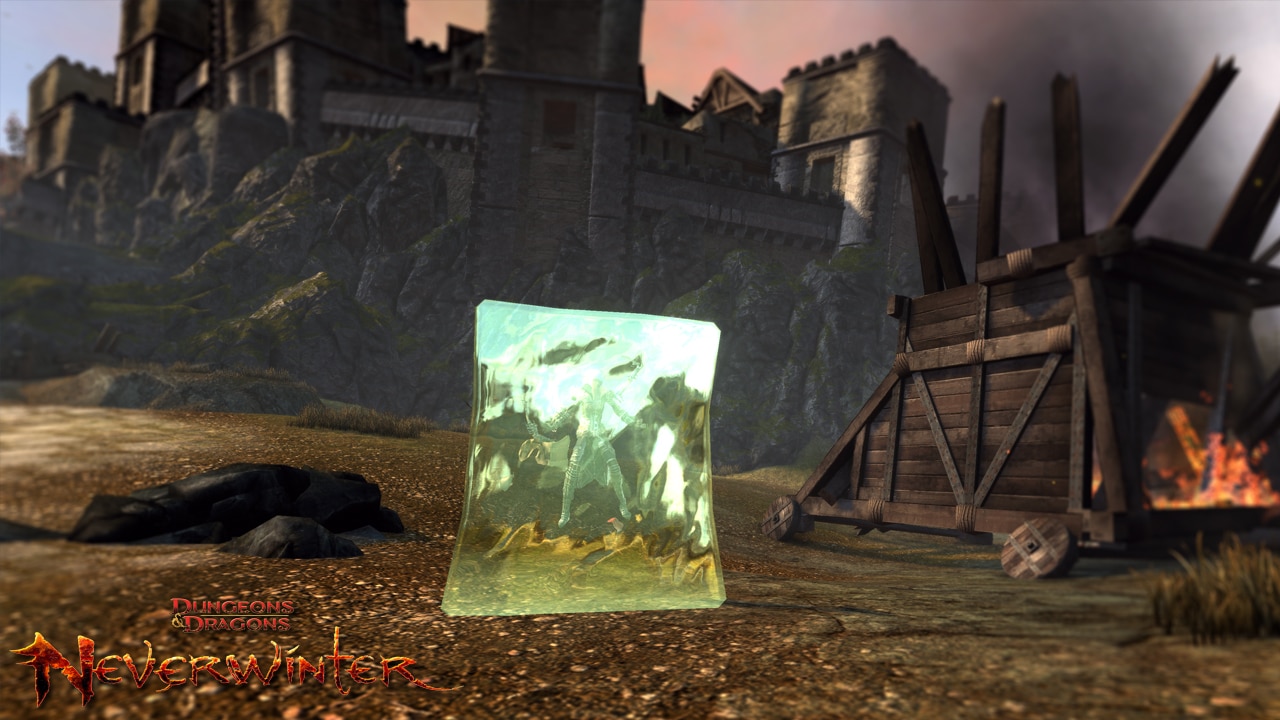 Adorable Gelatinous Cube Companion!? That's right, included as this month's DLC content is a slimy friend who adds Power and Defense to your character in Neverwinter. Neverwinter is a free-to-play, action MMORPG based on Dungeons & Dragons.
Also available for download was exclusive content for those Looters who play Word Gush – a party game mashup of charades and trivia, free for download on mobile.
As always, if you want to sign up to receive your own Loot Crate, you can go here to do so.