White House Invests $100 million to Help Map the Human Brain
The White House has announced the initiation of a much-awaited research project which would aim to map the human brain.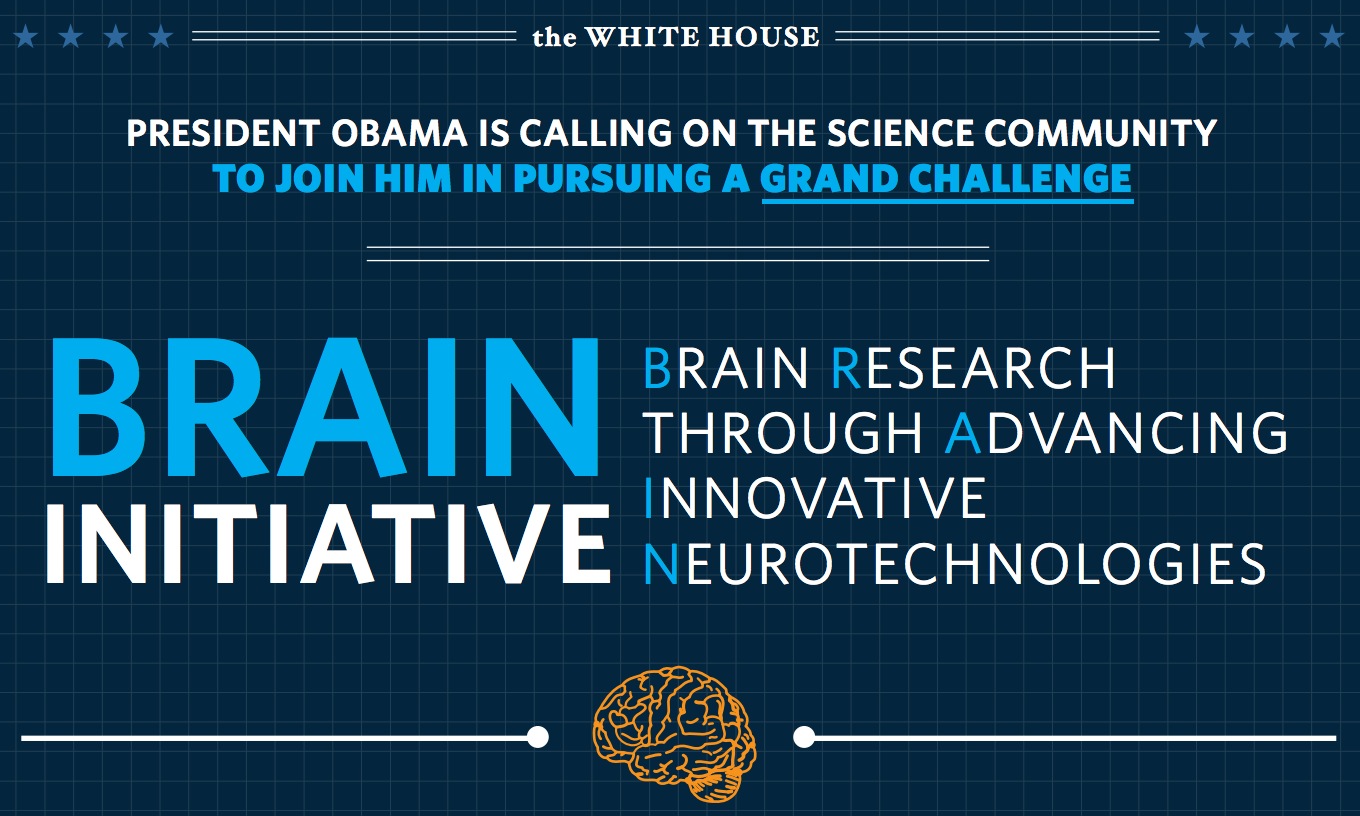 BRAIN (or Brain Research through Advancing Innovative Neurotechnologies) will launch in 2014, and the Obama administration is funding it with a $100 million. The research project is also backed up by other agencies, like the National Institutes of Health, Defense Advanced Research Projects Agency, and National Science Foundation. As the White House puts it –
"BRAIN is a bold new research effort to revolutionize our understanding of the human mind and uncover new ways to treat, prevent, and cure brain disorders like Alzheimer's, schizophrenia, autism, epilepsy, and traumatic brain injury."
The Project aims to research on new technologies and concepts on brain cells and their workings, in order for scientists to look for cures for diseases like Alzheimer's. It would open new doors to understanding how brain function is linked to human behavior and learning, and the mechanisms of brain disease. Scientists from the National Institutes of Health have been asked to come up with the project's goals and cost estimates.
Along with the White House funding, other private organizations have also pledged support and monetary funding for the project, over the next ten years. The Allen Institute for Brain Science will be spending $600 million over the next 10 years to support projects related to this initiative. The Kavli Foundation has pledged about $4 million dollars per year over the next ten years.
BRAIN will also include an ethical and legal analysis of the neuroscientific research it will conduct. The sociological impact of breakthroughs made will also be gauged. The Commission for the Study of Bioethical Issues will examine the BRAIN Initiative's implications under different aspects. DARPA also plans to conduct its own work on the subject.
During his 2013 State of the Union address, President Barack Obama said:
"If we want to make the best products, we also have to invest in the best ideas… Every dollar we invested to map the human genome returned $140 to our economy… Today, our scientists are mapping the human brain to unlock the answers to Alzheimer's… Now is not the time to gut these job-creating investments in science and innovation. Now is the time to reach a level of research and development not seen since the height of the Space Race."
[youtube https://www.youtube.com/watch?v=uJuxLDRsSQc]