January Calendar of Weird and Wonderful Days
There is literally a day to celebrate anything and everything; so much so that it's probably best to keep it month to month. This is a fairly comprehensive list of everything that's celebrated through the month of January.  
These will likely range from the mundane to weird. Break out your party alter and get ready to update your calendar. Let's dive into January 2020.
January 1
For the mundane, welcome to the New Year with National Hangover Day! Did you party too much on New Year's Eve? No problem! It's also National Bloody Mary Day; a potential solution to your hangover. 
If you're a little – or a lot more – adventurous. Today is also Polar Bear Plunge Day. Nothing like breaking a hole in the lake ice for a refreshing swim! 
January 2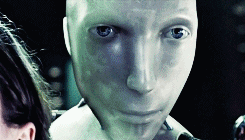 The second day of January happens to be National Science Fiction Day, aka Isaac Asimov's birthday. In addition to writing more than 500 books, Asimov was a professor of Biochemistry at Boston U. He was born January 2, 1920 in Petrovichi, Russia and died April 6, 1992 in New York, NY. 
January 2nd also marks Run It Up the Flagpole and See if Anyone Salutes It Day. I vaguely remember this from my college days and I'll totally deny those were my underwear. 
January 3 
Psst! Don't tell California, but it's National Drink Straw Day. Plastic straw rebels rejoice with a quiet slurp. 
J.R.R. Tolkien Day – does this really need a description?
I have no idea why it's a tradition to gift fruitcake for Christmas every year. The one I received from grandma in 1979 makes a perfect door stop. Today is also Fruitcake Toss Day. If you've got a trebuchet, this could turn into a really fun community event. Wear head protection!
January 4 
Guess what day it is? Can you guess; did you guess? It's National Trivia Day. Astound your friends with useless data that's swimming around your geek brain. They'll love it. Really.
January 5 
Today might be a day that defines the meek from the freak. January 5th is National Bird Day and National Whipped Cream Day. Hey… What you do in your spare time is none of our business. Just sayin'.
January 6
Sometimes you have to wonder who put these national days together because January 6th is an odd match, but please don't light the match. Today is National Cuddle Up Day, which sounds quite romantic except it's also National Bean Day. 
January 7 
Shut up and nod.
Congratulations.
It's National Bobblehead Day.
HA HA, suckers. 
---
January 8 
It's National Argyle Day. Time to  break out your Argyle sweaters and socks. And while you're sporting your favorite attire, sit back and watch the Earth's rotation as you celebrate Earth's Rotation Day. Today marks a real event back in 1851 when French physicist, Leon Foucault, demonstrated that Earth rotates on its axis.
January 9 
It's Word Nerd Day. It's also Static Electricity Day.
You know what you could do? Drag your wooly sock encased feet across some shag carpet and zap someone to see what kind of words come out. You might be a fool if you pay attention to anything I'm saying – and don't forget to take video. 
January 10 
National Houseplant Appreciation Day. Wow… January 10th is dead to me – just like my plants. We need to do better.

January 11 
I don't care if you're lactose intolerant! It's National Milk Day. If you can't enjoy a glass of milk, a slab of cheese or a scoop of ice cream, maybe try tipping cows. I'm just kidding. Don't do that. They hate that. 
It's also Learn Your Name In Morse Code Day. Mine is:  — . .-. . -.. .. – …. 
It's pronounced: Dah-dah Dit Di-dah-dit Dit Dah-di-dit Di-dit Dah Di-di-di-dit
And don't you forget it.
January 12
There are a few things going on today. January 12th is National Kiss a Ginger Day. Get permission first. We don't want to be held responsible for getting throat chopped, pepper sprayed or having an order of protection drawn up against you.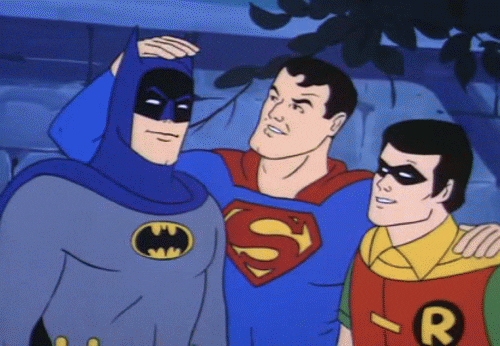 Today also marks the anniversary of Batman's premiere on ABC.
January 13 
Here's something fun. It's National Clean Your Desk Day and National Rubber Ducky Day. I think this is a great opportunity to post a picture of your warrior station with your favorite bath toy.  
January 14 
Are you one of those geeks that likes to dress your pet up in cutie-cute outfits? Then mark your calendar. January 14th is National Dress Up Your Pet Day. Post pics or it didn't happen.
---
January 15 
On January 15, 2001, Wikipedia went public, hence Wikipedia Day.
It's also National Hat Day. If you need Instagram ideas, then pose with your favorite headwear. Bonus points if you sport "Battle Ready Armor". 
January 16 
Grab your ankles and be sure to have plenty of toilet paper. It's National Fig Newton Day. I checked to see if January 17th was National Fig Newton Recovery Day or the Please, God, Save the Septic Day. It's not. Proceed with caution. 
January 17 
It's Benjamin Franklin Day. On this day in 1706, the man who would eventually grace our $100 bill was born. Old Ben wrote a book called Fart Proudly. I'm not kidding. As a way to commemorate, it seems appropriate that today is also Kid Inventors' Day. 
January 18 
Even words need love. January 18th is National Thesaurus Day. Time to expand your vocabulary – er – lexicon. 
January 19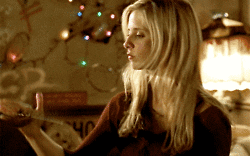 Today is National Popcorn Day! Tell us what your favorite is. Do you like air popped, Jiffypop, movie-butter, kettle pop, caramel? Ooh, caramel popcorn… 
You can enjoy a whole bag of goodness as you binge watch Buffy the Vampire Slayer because January 19th also happens to be Buffy Summer's birthday.  
January 20 
The national holiday calendar says it's Martin Luther King Jr. Day and we all appreciate his work with the Civil Rights Movement. 
For the more non-traditional celebrations, we have National Cheese Lover Day (I love Vermont Sharp Cheddar). It's also National DJ Day so hug your favorite spin master. And, lastly, for the animal lover, it's National Penguin Day. Could be a great day to adopt if you're a Pittsburgh hockey fan.
January 21 
There is actually a National Museum Selfie Day… but it doesn't say if you have to be in the museum or in front of one. 
If museums aren't your thing (you, Neanderthal), then pig out on National Banana Bread Day. 
---
January 22 
Meow…
MEOW!!!
It's National Answer Your Cat's Questions Day. Meow not meow-king this day up.
January 23 
It's National Pie Day.  No, not National Pi Day. That falls on March 14th for our math geeks. Today you can celebrate your favorite dessert. What is your favorite pie? Does cheesecake qualify as pie?  
January 24 
Today is also National Beer Can Appreciation Day and National Compliment Day. Hey, maybe if you post a pic of your beer can, I'll compliment you – unless it's light beer, in which case you might get blocked. 
January 25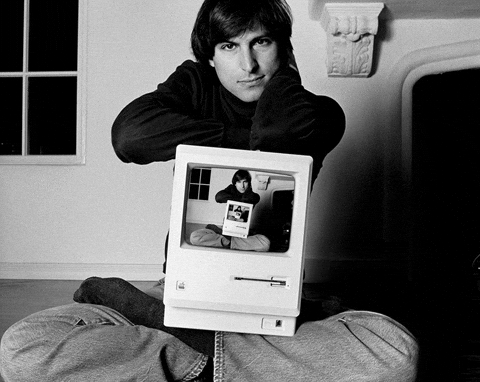 Here's something for Trivia Day. Apple Computer Day is celebrated on January 25th, but in reality, Steve Jobs introduced the Macintosh computer on January 24, 1984. There is no explanation why commemoration date changed. My guess: numerology. What's your theory?
It's National Opposite Day. Boy, does this bring back memories of my childhood. Up means down, left means right, right means wrong… Getting smacked by mom because I said no but really meant yes. She doesn't have much of a sense of humor, but she sure is pretty when she's angry.
If you don't want to let the inner juvenile play, it's also Chinese New Year, so you can break out the firecrackers and try not to blow yourself up as you celebrate the Year of the Rat; or enjoy National Irish Coffee Day.
January 26 
National Spouse's Day seems like a great opportunity to have a date night. If you happen to be a lonely soul, you can watch the Sound of Music and toast Maria von Trapp's birthday. Yes, she was a real person, the step-mother and matriarch of the Trapp Family Singers. She was born on this day, 1905. 
January 27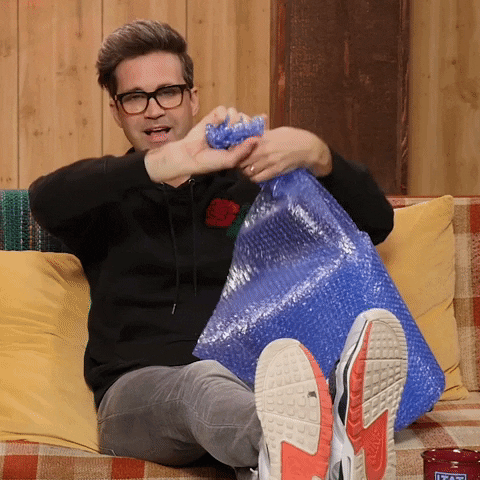 To blow off steam and drive everyone around you crazy, it's National Bubble Wrap Day. I don't know about you, but I'm stocked and ready to pop those little bubbles. 
Born on this day, 1832 is Lewis Carroll, the author of Alice in Wonderland.
If you're feeling a little more reflective, especially with the end of January drawing near, today is National Holocaust Remembrance Day. 
January 28 
Known in Europe as Data Protection Day and better known as Data Privacy Day, this day is meant to raise awareness and promote privacy. Obviously, it has become more and more relevant as the years past. Will someone please send a memo to Facebook? Thanks. 
Break out your kazoo and build something fun. Today is National Lego Day and National Kazoo Day. Whomever planned this must really hate their parents. I'm not judging! It's just an observation. 
January 29 
I don't know about you, but I love puzzles of all kinds. Today is National Puzzle Day. I really want to meet other lunatics who like puzzles with NO pictures on them. 3D puzzles are really cool too. 
January 30 
If you're a foodie, you might want to celebrate National Croissant Day. I found a really amazing recipe from Ashlee Marie but my first attempt to make them from scratch, though delicious, looked like alien snot. 
January 31 
Can work be fun? I guess we're really trying as we close out the month of January with National Fun at Work Day. But once you're home, it's time to get into your jammies, put on your bunny slippers and enjoy National Hot Cocoa Day with a smooth, creamy cup of chocolate goodness.
January 32
JUST KIDDING. I wanted to make sure you were paying attention.