Halt and Catch Fire Ep. 7 "Giant" – Review
AMC continues to bring harrowing dramas set as period pieces. Their latest is Halt and Catch Fire, a fictional take on the personal computer boom of the 1980's. Why watch? Think Steve Jobs mixed with Jordan Belfort and you might be right at home here. Here's our latest look at the series.
This week's episode, entitled "Giant," presented a number of challenges to this series' cast as the plot drives their deadline draws ever closer. Following last week's contentious rivalry between the hardware and software workers, pitting Gordon (Scoot McNairy) against Cameron, the pressure to produce has yet to be abated. With everyone's livelihoods at stake, the challenge to succeed has now spilled over into our main character's personal lives. If one can learn anything from the past six episodes, it's that they won't handle this well.
The Salesman and the Farmer
Pushed further against the wall because of further pressure to change the newly named Giant's architecture to not only fit the boosted memory requirements, but to also fit into the designer shell made by visiting designer, Simon Church (D.B. Woodside), Gordon's threshold for stress was beginning to crack. Add to that the absence of his wife, Donna (Kerry Bishe), away on business and leaving the kids in his care, and this hot mix of pressure and disillusionment ended up being a powder keg for the man with a fragile psyche. With nowhere to run and no one to listen to him, living in his own head almost pushed him over the edge.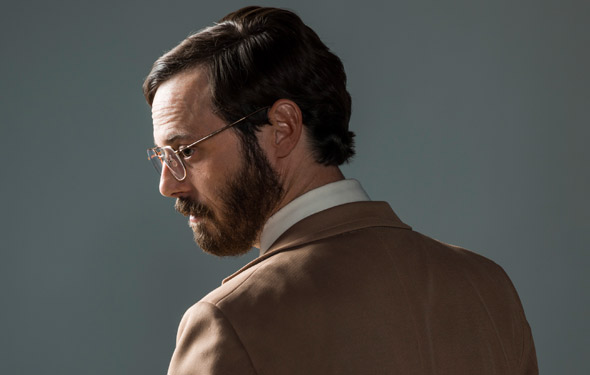 This really was McNairy's episode, conveying the emotional weight invested in the construction of the PC and the dismay at Gordon's thankless job of creating such a work of art. Time and again, those around him continually push and prod him, intimating that each step he makes is not quite enough, that substance in this case is not a better factor than style. That what's under the hood, his work, does not truly matter as long as the thing they make looks cool as well as works.
Jon Amiel's direction this episode works greatly to convey this underdog's emotions; this one against the many and losing. Though at home with his daughters, his irresponsible actions did well to drive home just how much this production pulls out of him. Often in his scenes, the camera stays fixed on McNairy, his family pleading for his attention, all the while he's stuck in his head talking to himself, the only one he feels will listen.
Subtle Misdirection
So, I tried to call it last week, when it came to Donna's business trip and I was happy to see that it turned out for the better. All season long there had been a subtle flirtatious attitude between Donna and her boss, Hunt Whitemarsh, played by Scott Michael Foster. "Giant" continued to show the subtle dichotomy between Donna's household and her work with the former being rife with chaos, while the latter with success and gratitude. Following some drinks and further flirtation, as well as more tastes of chaos from home, Donna does make a pass at Whiemarsh, who, to her surprise, reels back, not reciprocating her misguided feelings to the point of confusion. Bishe does well to exemplify the embarrassment of the character, who spirits herself home immediately only to find her house and her husband in worse disorder than when she first left.
Ghost From the Past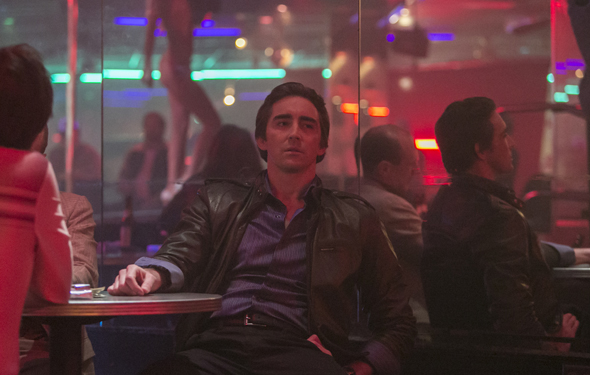 More background was shed on Joe's (Lee Pace) past with some remarkable guest starring work by D.B. Woodside. It had already been seen that Joe's sexuality had no fixed setting, willing to bed either sex with no second thought. This element had no greater shining moment than here as the pairs past was brought to light. In Joe's case, bringing in the guest designer on Giant was a means to an end, in order to show something sleek to unveil in the coming days. For Church, it was a means to reconnect, possibly for the final time. Church would reveal his contraction of an unnamed illness, most likely implying that he would number as one of the many casualties the HIV/AIDS epidemic of the 80's. Regardless, Woodside plays the part magnificently throughout including a heartrending scene at the episodes climax that was nearly a show stealer.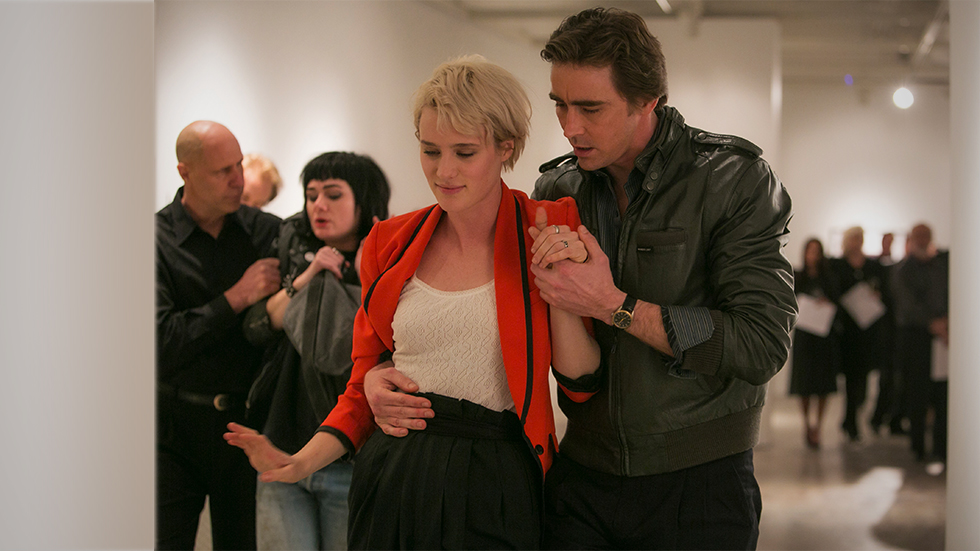 Further crushing was the presence of Cameron (Mackenzie Davis) throughout the entire revelation between the two men. Stuck in a taxi, but watching on as the former lovers shared their last intimate exchange was catastrophic enough, but along with Davis' innocent consternation as to her lot in Joe's life to add to the mix made it all the more sorrowful. Omitting certain shots and scenes of dialogue during this sequence speaks volumes of the writing and direction for this episode.
Man Versus The Mountain
"Giant" ended up being one of this season's strongest overall, with the majority of it happening outside of the Cardiff offices. While the show's bread and butter has been combining the characters together and making lemonade with whatever comes of the different blends, this time the lemons were left to fend for themselves. This time, each character had to contend with their own personal issues that couldn't be covered up or solved with a few keyboard commands or a few clever words. This time they each had to stand firm, be tough, and work through their idiosyncrasies to get to the other side. This time nearly everyone failed, but they must still move forward, broken, for their futures.