Don't Get Caught In The Flat-Mobile…Roll With Cooper!
This is a Sponsored post written by me on behalf of Cooper Tire. All opinions are 100% mine.
If we've learned anything from our favorite comic book heroes over the years, it's the valuable lesson of always having a reliable escape route. Sure, swinging from building ledge to building ledge on naught but a silky strand that was launched from your Spidey-wrist may sound like a good time, but us normal, everyday heroes need something a little more reliable and a little less stomach churning, right? Batman hit the proverbial super hero nail on the head when he decided to go the human route and utilize one of the coolest cars in entertainment history (well, besides the DeLorean, of course) as his getaway vehicle.  The only thing that could slow the incredible Bat-mobile down would be a ill-timed flat tire…or maybe the Joker, but that's not why we are here today.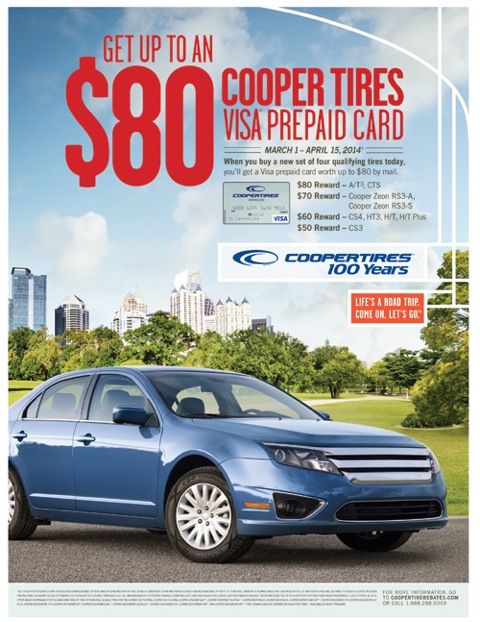 Don't Get Caught In The Flat-Mobile…
So, what's the real moral of the story here, heroes? It could be "Avoid the spike strip that Penguin laid down on the bridge out of Gotham, or you're gonna have a bad time…", but again, that's not why we're here. Why not make sure your car doesn't end up like the above Bat (or Flat)-Mobile and snag a set of new tires for your getaway car? Cooper Tire is currently running a Spring Savings Event that will put a little extra spending money in your pocket when you purchase 4 qualifying tires from a participating dealer. Superheroes will get an $80 pre-paid Visa card with their qualifying tire purchase to buy whatever they want (brand new Bat-Mask, anyone?). Consumers can see eligible products, obtain full terms and conditions and a mail-in reward form by visiting a participating Cooper Tire dealer or visit the Cooper Tire Rebates website.
Win With Cooper!
In addition to the awesome savings that Cooper is handing out, heroes (and villains alike) can enter to win the 'Roll With Cooper' Sweepstakes and take home a $1000.00 prize pack! To enter, visit Cooper Tire on Facebook and let Cooper know about your favorite moments driving in your car, whether it's singing along to the radio, saving the city from certain destruction, or rescuing the girl from the grips of evil. Be sure to tag your post using the #rollwithcooper hashtag on Facebook, Twitter or Instagram to make sure your entry counts!
Why not comment and let us know what YOU would do if you won the Cooper Tire Prize Pack?