Cruden Secures Global Vehicle Manufacturer Order for Multiple Driving Simulators
Amsterdam, The Netherlands – September 9th 2020 – Cruden, one of the world's leading manufacturers and integrators of driving simulators, has secured an order for nine driver-in-the-loop (DIL) simulators with BMW Group.
The Cruden simulators will occupy an entire floor at BMW Group's new FIZ Driving Simulator Centre, located at the heart of its development facility in Munich. The simulators will support and strengthen the virtual testing of a variety of car functions ranging from advanced driver assistance systems (ADAS) and automated driving (AD) to HMI concepts and driving dynamics, using large numbers of human test participants, in virtual driving conditions that are safe, repeatable and reduce environmental impact.
The Cruden order compromises 3-DOF, 6-DOF and 7-DOF motion-based systems, the latter a Cruden 6-DOF system in combination with a yaw table. Cruden's open-architecture flexible and configurable high-fidelity hardware platforms will seamlessly integrate with BMW's own engineering tools and offer full chassis mock-up integration as well as a chassis exchange system. The simulators will feature the highest levels of immersion thanks to innovative motion concepts and the latest high-end LED panel visual technology.
Maarten van Donselaar, CEO of Cruden, said: "Cruden is very excited to support BMW Group with the installation of our advanced driving simulators at the brand's world-class FIZ Driving Simulator Centre in Munich. We have successfully presented a vision that the solution to virtual automotive testing is to implement a variety of simulators to cater for the wide variety of OEM experiments undertaken, and the diversity of automotive systems to be tested. The BMW Group has operated dynamic driving simulators since 2006 and we are very proud that BMW chose to work with Cruden on this project."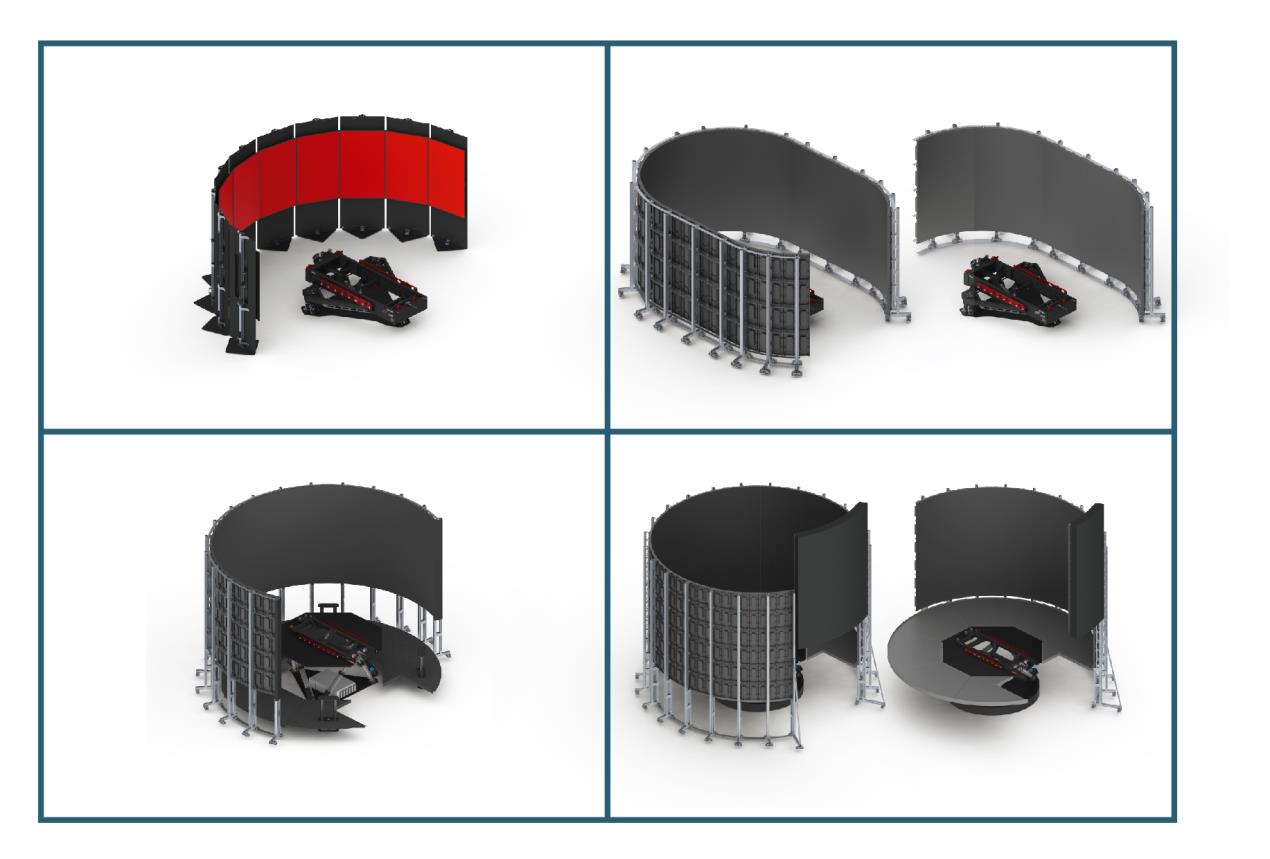 The Cruden order compromises 3-DOF, 6-DOF and 7-DOF motion-based systems, incorporating a range of visual systems.
About Cruden
Cruden is the world's leading designer and manufacturer of professional, open architecture HIL/DIL driving simulators, simulator components and software. Originating from Fokker Aircraft Company in the late 1990s, Cruden was formed in 2004 and today serves the automotive, motorsport and marine industries. The company's complete simulator packages interface with any customer vehicle model and include on- and off-board projection systems. Cruden also produces vehicle, road/track and tire models in-house. The company launched its open architecture Panthera software suite in 2015. www.cruden.com