Coming straight out of the COMiX Newsroom, Comic Book Advocates, the comic book arm and chief collaborator of comics for Geek Insider, presents The Top Comic News for this week ending August 21, 2020.
Straight out of the COMIX NEWSROOM. ComicBookADVOCATES.com
-Last WEEKEND'S TOP STORY.-
DC's Comic Sales Are at the 'Same Level or Higher' Since Departing Diamond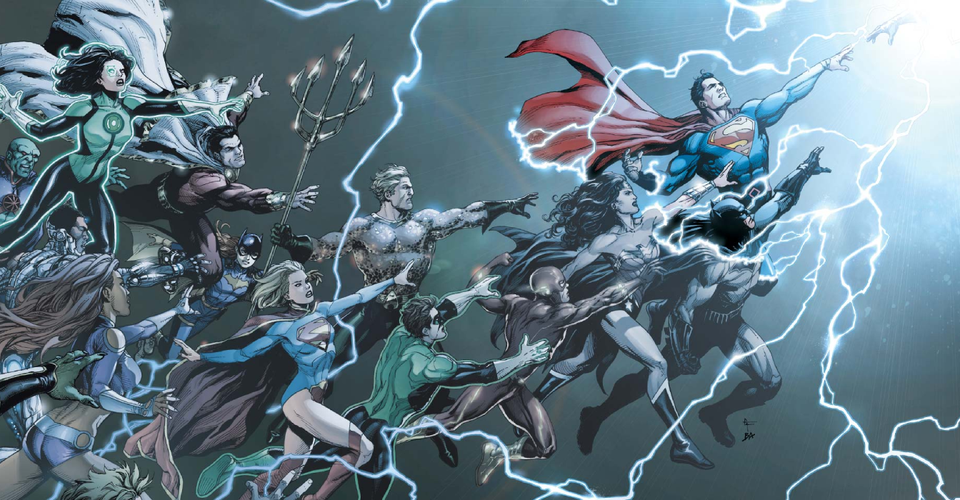 https://www.cbr.com/dc-comics-sales-same-level-or-higher-since-diamond-split-jim-lee/
In what can be a sign that Diamond might not have been helping as much as some believed, DC is doing fine without them. This proves Distribution of Comics never needed to be a monopoly and may have caused more harm than GOOD.
-MONDAY'S TOP STORY.-
The POWER of a SIGN and a MESSAGE not HEARD.
I wound up being the news this week. You can find all my info at the bottom but I am Rob AnderSiN and will be the Author of this weekly Thread going forward. While part of INDIE VOLT LIVE last week ( full video BELOW) I held up a Sign as an answer to a very bias question condemning people based on beliefs. This caused people to overreact and begin to spread lies and rumors. McCarthy Era type antics were used to try to harm me and the IndieVOLT.com Staff. We even had to have several on-air and behind the scenes conversations about the situation all because a sign showed support to fellow human beings. My best answer to the Drama was shown above. Look at the Indie VOLT library on YouTube for more info.
-TUESDAY'S TOP STORY.-
Scott Snyder and Tony Daniel Launch Kickstarter for Nocternal, New Series From Image Comics
We to Welcome back Scott Snyder to his roots of Independent publishing and Watch him Break 100k in just days.
-WEDNESDAY'S TOP STORY.-
THIS WEEKS CROWDFUNDING PICK
The Business of Independent Comic Book Publishing
A comprehensive and easy-to-understand overview of the business of comic book publishing
-THURSDAY'S TOP STORY.-
"CRoM Con VI Sept 4-6th full guest list is in the event post.. Appreciate all the indie fans/creatives who make this event ROCK!! https://www.facebook.com/events/771983180278589/ – Thanks, Pops."
Without Comic Cons being part of the LANDSCAPE of Comics we need Events like these to Remind the World we are still Creating and at least in INDEE COMiCS never put our pens down.
-FIRDAY'S TOP STORY.-
Marvel Confirms Wolverine Peed in Magneto's Helmet
https://comicbook.com/comics/news/marvel-xmen-wolverine-4-pees-pisses-magneto-helmet/
I honestly feel this speaks to the frustrations of the fans and their feelings to how Comics in Marvel have been written by leadership and hope this is a turning point at Marvel where the Claws come back out.
ComicBookADVOCATES.com is wired DIRECTLY into the COMiX FANDOM!!! Subscribe Today!
YOUR AUTHOR, THE ONE AND ONLY OG INDEE ADVOCATE, Mr. AnderSiN ACCEPT NO CHEAP KNOCKOFFS: