ENACFIRE launches Soundtank Bluetooth Portable Wireless Speaker
London 17th December 2020: ENACFIRE, an emerging audio accessory brand, is pleased to today announce the UK and US launch of the ENACFIRE Soundtank portable wireless Bluetooth speaker. With up to 24 hours non-stop playtime, the latest Bluetooth 5.0 technology and a solid, compact design, the Soundtank is an ideal option for those looking for a reliable portable speaker to use anywhere and everywhere. The ENACFIRE Soundtank is available for the incredibly reasonable price of £49.99/$49.99 from both Amazon.co.uk and Amazon.com.
Installed with two high performance 20W vibrating drivers, the Soundtank provides rich, pure audio and exceptional clarity, ideal for all genres of music. This combined with true 360° surround sound creates the ultimate listening experience for consumers, no matter where they are. Those looking for a truly portable speaker do not need to compromise on sound quality, as the Soundtank is able to recreate the full range of audio frequencies for excellent stereo sound, from 160 Hz-2000 Hz.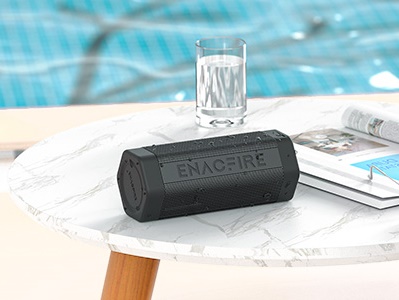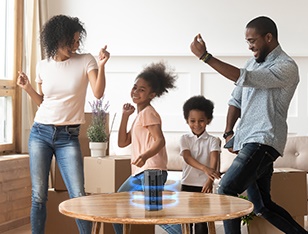 ENACFIRE has equipped the Soundtank speaker with a unique bass adjustment feature, Bass+. Users can simply press the Bass+ button at the top of the speaker for 50% more bass in an instant (providing a deeper, heavier, stronger audio effect), and enjoy switching between soft and rock music with zero limitations.
The speaker has been designed with convenience in mind, as the sleek, compact structure weighs less than 500 grams – perfect for packing light. The Soundtank speaker also boasts ultra-long battery capacity and a powerful TYPE-C charging port, with just one charge enabling users to play music non-stop for 24 hours, making it the perfect solution for enjoying music whilst travelling, socialising with friends and general everyday use. Dual stereo pairing mode also enables two Soundtank devices to play simultaneously for double the volume and extra bass – perfect for outdoor gatherings and big celebrations!
With a certified IPX7 waterproof rating, the Soundtank is ideal for the beach, pool and ready for any adventure in all weathers, so users can enjoy the music without the worry of water damage. The latest Bluetooth 5.0 technology provides unbreakable connectivity for both indoor and outdoor use, so music can be listened to without cables and connection issues and with unrivalled ease, anywhere at any time.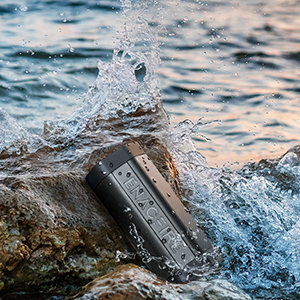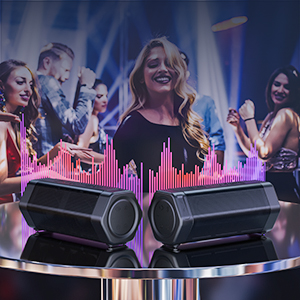 The ENACFIRE Soundtank is available for the incredibly reasonable price of £49.99/$49.99 from both Amazon.co.uk and Amazon.com.
High res images of the ENACFIRE Soundtank are available here.
About ENACFIRE:
ENACFIRE made its debut in the audio accessories market with its sport-style earphones back in 2016. After seeing the market potential, the company innovated its tech team into the wireless earbuds and audio accessory field, producing its first wireless earbuds and delivering it to the US market via Amazon. ENACIFRE is committed to being a consumer-oriented company, therefore striving to improve its products design, quality, usage experiences, always innovating to meet consumer expectations. The brand has achieved its growth by word of mouth recommendation; a testament to the quality and unique design of its product range.