COVERING ALL THINGS
TURNING PAGES IN COMiX
Welcome to the COM

i

X NEWSROOM where you can help will us UPDATE stories and Mold The UPCOMING show right in front of your eyes. Feel Free to Leave us Question and comments on our Facebook Page or send us an email using the form above::

Facebook.com/ComicsNEWSWIRE
ComicBookADVOCATES.com is wired DIRECTLY into the COMiX FANDOM!!! Subscribe Today
NEWS HEADLINES From the Weekend
"A Big Shakeup at iNDIE VOLT as VARIAN GRANT steps down as EIC to focus on LIBERTY DISTRIBUTION (LEDG) and getting comic book shops back in stock as Kystra takes the reigns over at INDIE VOLT."
A Huge shakeup at INDIE VOLT as LIBERTY DISTRIBUTION comes Alive brings in a new EIC steps in as Varian Grants focus on getting Comic Books back in Stock! Congrats to Krysta Grant.
& a needed acknowledgment from the weekend, Credit where CREDIT is DUE to DC FANDOM as it was was AMAZING!!
Monday's NEWS HEADLINES
"Milestones Comics return is well overdue and I am excited to see the return of some really compelling characters and ground breaking storytelling told in this new climate."
A legendary Black superhero universe has been dormant for two decades. Now it'll finally return.
Tuesday's NEWS HEADLINES
Wednesday's NEWS HEADLINES
"A Crossover that helps FANDOMS and FRANCHISES on all sides getting people to read and play."
FORTNITE COMIC BOOK: PART 5 & FINAL SEASON 4 TEASER (6) IMAGE
Marvel Fortnite invasion spreads to the comic books as well
More worlds collide, as the Marvel/Fortnite crossover expands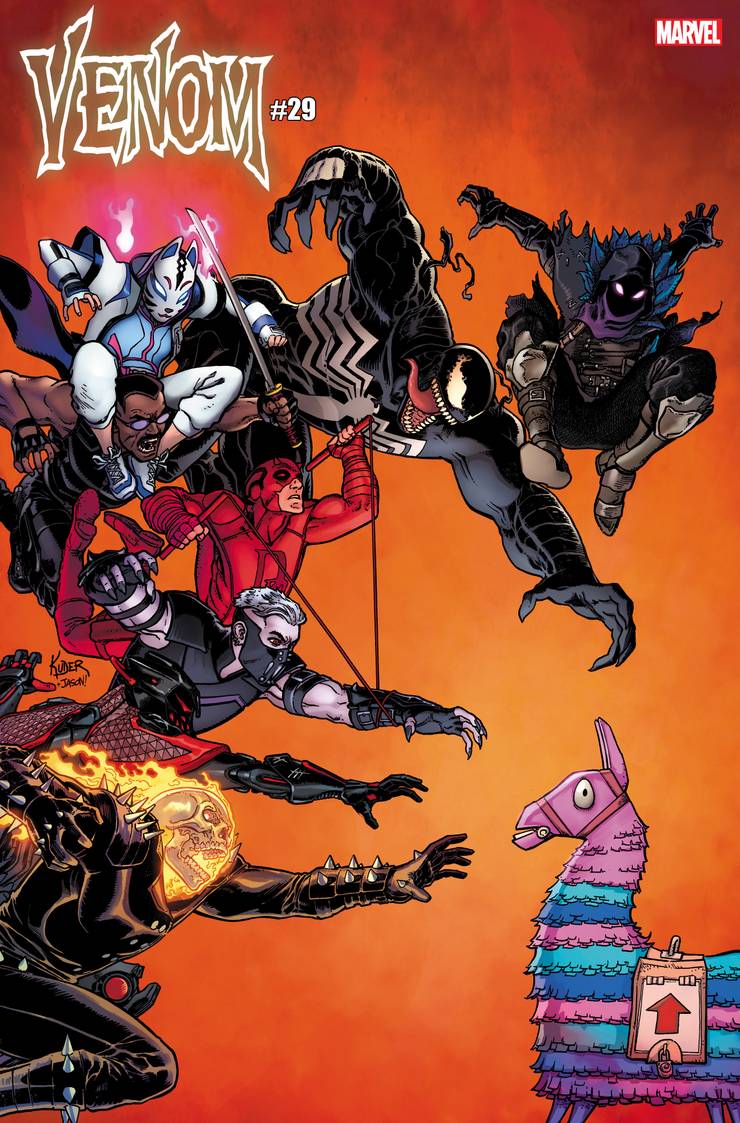 A name change for Scott Snyder & Tony Daniel's NOCTERRA 1 Collector's Edition
Thursday's NEWS HEADLINES
"Terraform's Funny Bone gets bigger with The Guano Guy joining up to change the LANDSCAPE of COMICS."
Admin · August 25 at 3:39 PM ·
Here's the latest page of my webcomic, Steamroller Man! I draw it all in Clip Studio Paint. Custom brushes were in full effect with all the effects on this one!
Friday's NEWS HEADLINES
"Scott Snyder shows us the Creative Process as he creates and shows us it's ok the pivot even with a name as you build."
https://www.kickstarter.com/projects/scottsnyder/scott-snyder-and-tony-daniels-nocternal-1-collectors-edition/description
Changing The

Landscape

of COMICS:
This thread is Part of: The Comic Book ADVOCATES NETWORK
Want Your Event, Kickstarter, IndieGoGo or NEWS shared on our site? Send us an email with all the info to the needed to [email protected].com
#MrAndersin, #ADVOCATE, #ComicNEWSwire, #ComicBookADVOCATES.com, #ComicBooks, #ART, #CREATORS, #ComicConHighway, #ComicConForecast, #ONConn, #ComicBookNetwork, #TheADVOCATENETWORK, #IndieVolt, #GeekInsider, #ADVOCATINGNETWORK
Copyright © All rights reserved to Creators.